This year, the heart of New York City was once again teeming with flavor and innovation, playing host to the esteemed Summer Fancy Food Show. From June 25th to 27th, the Javits Center was transformed into a global food marketplace, with brands from all over the world showcasing their unique products and their passion for food.
Our very own Kevin Dunne, CEO of Valet Seller, was among the sea of industry insiders, food enthusiasts, and pioneering businesses. But Kevin wasn't there just for the great food (though he thoroughly enjoyed it) – his focus was on something even more exciting. Kevin was on the ground seeking partnership opportunities with grocery brands looking to elevate their e-commerce presence.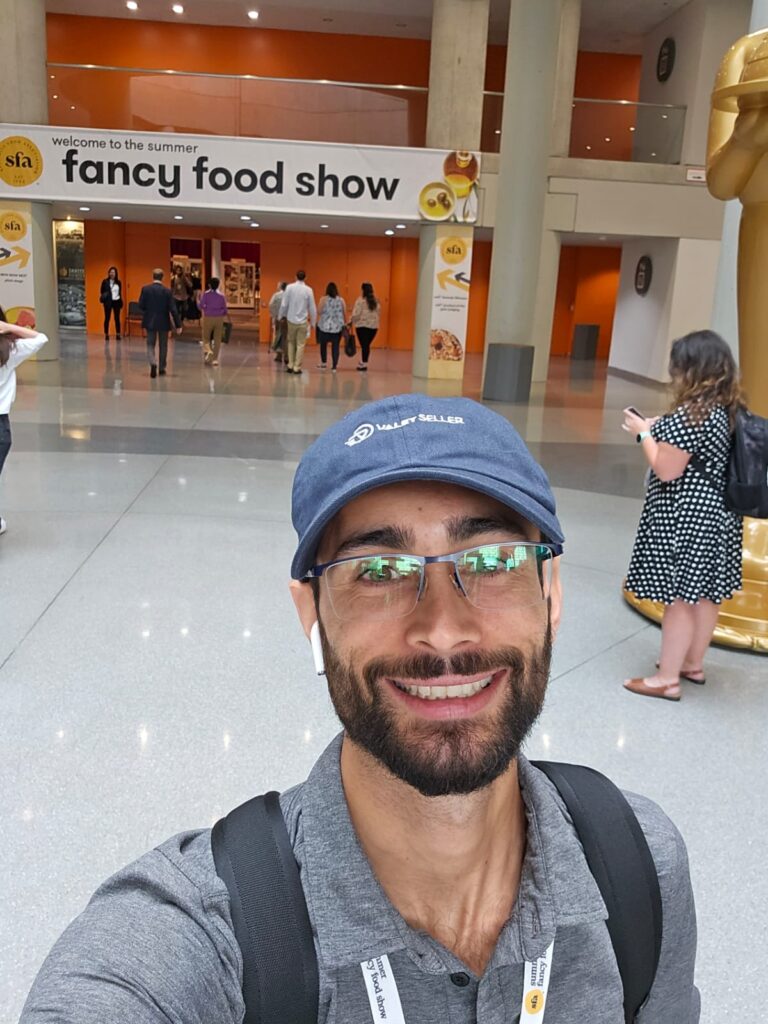 Exploring the Fancy Food Show: A Feast for the Senses
The 2023 Summer Fancy Food Show, powered by the Food Institute, was a lively event filled with engaging sessions, cooking demos, and company pitch slams. This was a unique platform where exhibitors had the chance to show off their offerings and buyers got to sample a variety of products. The show also included key interviews with buyers, trend spotters, and industry insiders, providing invaluable insights into the future of the food industry.
From the myriad of pavilions to the celebration of the sofi Awards winners for Product of the Year and New Product of the Year, Kevin took part in this immersive experience, engaging with potential partners and exploring new possibilities.
Kevin's Mission at the Fancy Food Show
Valet Seller has always been at the forefront of e-commerce innovation, helping brands navigate the digital landscape, optimize their online stores, and manage their fulfillment. With a keen eye for identifying brands with great potential, Kevin's mission at the Fancy Food Show was to identify grocery brands ready to level up their online presence.
Kevin spent his time at the show meeting with brands and showcasing how Valet Seller's services could help them expand their reach through our marketplace stores and streamline their operations with our efficient fulfillment solutions.
Valet Seller's Vision: Creating Impactful Partnerships
At Valet Seller, we believe in the power of partnerships. Kevin's presence at the 2023 Summer Fancy Food Show was a testament to that. We are not just service providers; we aim to be growth partners for brands looking to make their mark in the online world. By providing comprehensive solutions that encompass listing, sales, and fulfillment, we make e-commerce simple and profitable for our partners.
If you are a grocery brand looking to enhance your e-commerce presence, we would love to talk. Kevin's adventure at the Summer Fancy Food Show may be over, but the journey of creating impactful partnerships is an ongoing mission for us at Valet Seller. Reach out to us today and let's discuss how we can grow together.